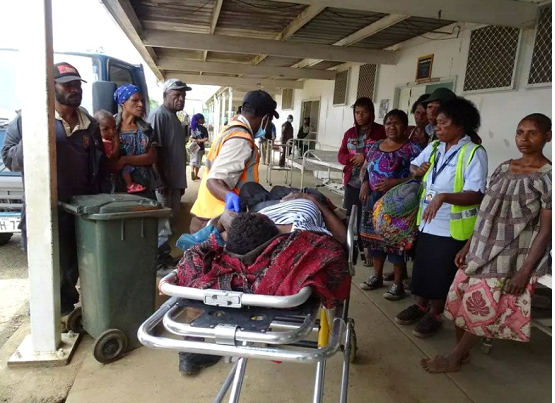 According to a local official, an earthquake measuring 6.7 on the Richter scale hit the southern highlands of Papua New Guinea on Wednesday, killing at least 18 people. The quake caused severe damage to the village and caused injuries to at least 55 people.
According to local media reports, shortly after midnight local time, the quake felt 31 kilometers (19 miles) southwest of the epicentre of the 7.5-magnitude earthquake last week. Shortly after the earthquake, the relevant government and aid agencies quickly provided emergency supplies to remote areas.
Australia and New Zealand respectively stated on Wednesday that they will further assist Papua New Guinea.
Australia will deploy three helicopters to provide rescue this week, and New Zealand will also dispatch a second military aircraft to distribute emergency stretchers, emergency blankets, first aid kits and other related emergency equipment and hygiene products. Relevant person in charge also said that these first-aid products must be sent to the disaster site at the first time to ensure that the number of casualties is minimized.
The earthquake that struck Wednesday was the worst in a series of aftershocks that hit a resource-rich region about 600 kilometers northwest of the capital, Port Moresby.
According to local authorities, there have been no reports of potential casualties in the area, but it is a large village with many people and does not rule out casualties.
Manasseh Makiba, Deputy Minister of Petroleum and Energy of Papua New Guinea, representing some of the Hela Province officials in the parliament, said that the victims were still being discovered and were sent to the hospital.
Local media reported that former government officials had previously said that 55 people had been killed and that the death toll from the earthquake had risen to 75.
A spokesman for the Papua New Guinea National Disaster Center said on Wednesday that the authorities are finalizing the first earthquake casualties.
As many roads are seriously damaged or blocked, rescue workers are difficult to reach the plateau, and the rescue situation is very serious.
The International Red Cross warned that if heavy rain hits the area, the situation may deteriorate further.