Hong Kong bus rollover accident
Views:5 Author:Site Editor Publish Time: 2018-02-23 Origin:Site
In the evening of February 10, a serious traffic accident causing at least 19 deaths occurred near the Tai Po Road in Hong Kong near Song Tsai. A double-decker KMB rollover. Police said 17 men and 2 women were confirmed dead at the scene and dozens injured. A large number of police officers and firefighters cut the bus roof and rescued the wounded.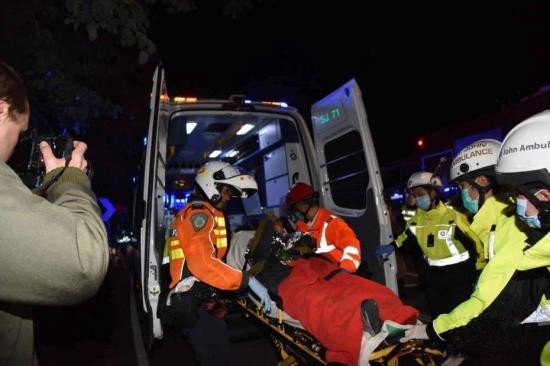 It is learned that the race at Hong Kong's Shatin Racecourse will be held on the same day. The bus involved will be a special route for the KMB during the race day from Shatin Race Course to Tai Po Center. Rolling over at high speed to a bus stop resulted in a large number of casualties. Due to traffic accidents, some sections of Tai Po Road were closed immediately.
The reporter saw at the scene of the accident that the bus turned to the left, crashed into a bus stop and hit a lamp post, lying on the roadside. The front of the bus was severely damaged and the lamp post was embedded in the lower window. To save some space, firefighters used tools to cut at the front and at the rear. The scene and the establishment of a temporary morgue, temporary corpse, relatives and friends lost their voices and tears.
Hong Kong Police New Territories North Division Senior Inspector Li Zhiwei introduced that the bus was driven by a 30-year-old driver at about 6.15 pm and overspeed out of control. Police arrested drivers for causing death and serious injuries involving dangerous driving and conducted investigations from three aspects: driver's mental status, vehicle speed and vehicle parts. Police said the driver was awake at the time of the incident and passed the alcohol test.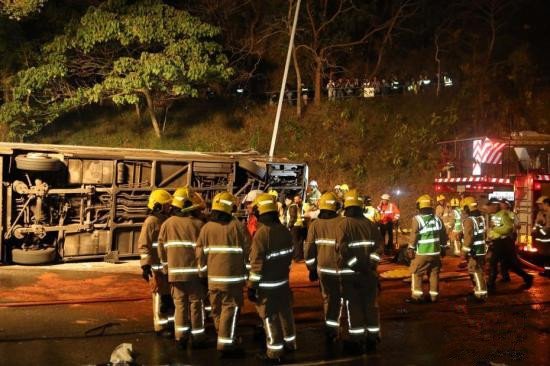 When the bus turns to the side, there are some people inside the narrow compartment overlap people, further increasing the difficulty of rescue. To this end, firefighters used to cut the body means. Twenty-eight of the 61 injured were seriously injured, mainly in the head, spinal injuries, severe fractures and massive bleeding. The dead were mainly severely wounded in the head. Most of the dead and injured were found in the upper bus.
Rescue workers on the scene with a stretcher transports the wounded, quickly sent to the nearest hospital, emergency rescue every wounded. For minor injuries, receive first-aid treatment on site to treat the wounds for comfort with the medical kits in the first aid bags. In such an emergency, every small medical emergency equipment plays a very important role in medical treatment as soon as possible, and rescuers' professional dignity also makes the rescue very prompt and effective.