Details of the medical gauze
Views:16 Author:Site Editor Publish Time: 2018-06-21 Origin:Site
Medical gauze was originally made of silk and was used for clothing. It is now used for many different things, including gauze sponges for medical purposes. When used as a medical dressing, gauze is generally made of cotton. It is especially useful for dressing wounds where other fabrics might stick to the burn or laceration.
The concept details of the medical use gauze
1. Ply of the gauze: the number of lattices after folding (the 8 ply is 8 grid 8 ply).
2. Conventional dimensions of the gauze: 5x5cm 7.5x7.5cm 10x10cm (1*1) 2*2 "3*3")
Our company's regular gauze: 1pcs 2pcs 3pcs 4pcs 5pcs, if the customer wants to print and package.
Generally speaking, the size only refers to the finished size (the size after folding), not the size of the material.
3. Mesh of the gauze: 18X14 20x24 28x24 30x24 (number represents the root number of warp and weft yarn)

| | | |
| --- | --- | --- |
| 40/S | middle | gauze |
| 32/S | coarse | bandage |
| 60/S | thin | cotton |
4. Generally 8 ply, 16 ply and 12 ply are used for emergency surgical, such as hands and feet,without x - ray

5. Sterilization of the gauze:
A. EO sterilization: Blue -yellowing
B. steam sterilization: Black - Pink
C. gamma /R sterilization - ray sterilization
Sterilization can produce reports, EO is more detailed than R, and charges are more expensive.
6. Flanging and non flanging (four sides, the general factory provides two sides) with X ray (purpose: beauty, help the doctor see the position of the internal wound of the patient intuitively, with 24/32/40ply for choice)
| | |
| --- | --- |
| unfolded | folded |
| 7.5x7.5——24ply | 7.5x7.5——32ply |
| 10x10——24ply | 10x10——32ply |
| 5x5——24ply | 5x5——32ply |
| 7.5x7.5——8ply | |
| 10x10——8ply | |
| 5x5——8ply | |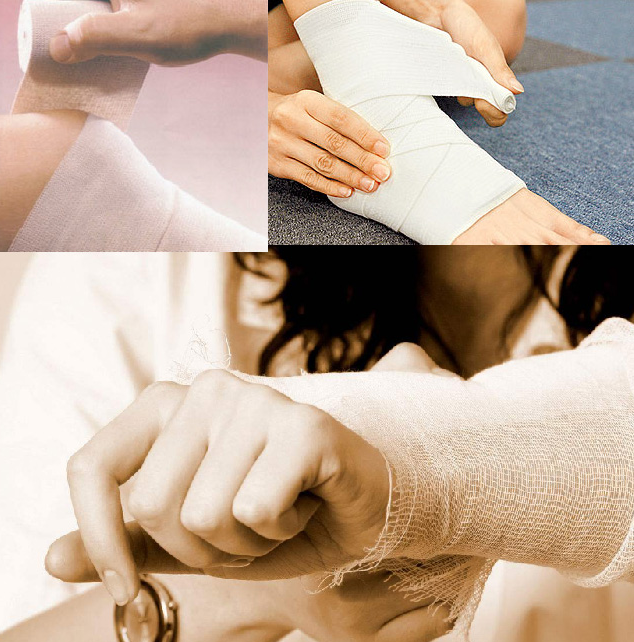 Adhesive bandages aren't always large enough to cover a wound, which is why it's crucial to have gauze pads in a first aid kit. Gauze pads can be fashioned into a bandage or used to absorb blood. Gauze pads come in many sizes and each kit should include an assortment. If you are looking for such gauze, just contact us for more details.